Navigating the Shifting Sentiment: Weekly Mortgage Market Update for April 3, 2023
Verify your mortgage eligibility (Dec 1st, 2023)
Welcome to this week's market update. As we analyze the latest developments, we find that mortgage rates are under some pressure due to a -7 bps worsening in the MBS market. However, this is not enough to increase mortgage rates or fees. Last week mortgage rates began to move up from the previous week's lows, but were still better than the first half of March. Rates were pretty consistent through the week, with little movement day-to-day and no real volatile days.
The strength of the labor market, along with wage pressures or the lack thereof, can have a significant impact on backend pricing. This week, we will get a ton of job and wage-related data culminating in Big Jobs Friday. Investors will keep an eye on this data to gauge the overall strength of the labor market.
Overseas news will also be in focus, with concerns over the European banking crisis, OPEC, and interest rate decisions from Australia and New Zealand. The announcement from OPEC+ that it will be cutting oil production, despite assurances that it would hold supply steady, could drive the price of Brent crude back up to $100 a barrel. This would be highly inflationary, even if not counted in the core inflation.
Verify your mortgage eligibility (Dec 1st, 2023)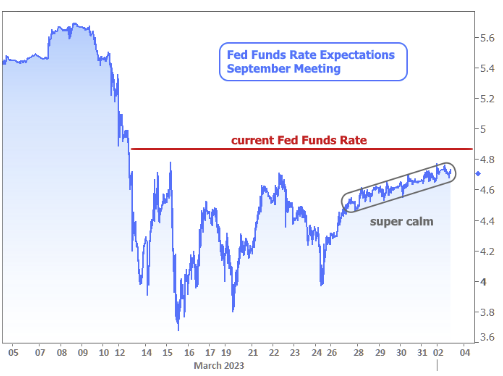 There is some additional information that could impact rates this week. According to recent reports, the sentiment that the Federal Reserve will continue to raise rates to fight inflation is shifting. During the banking drama a couple of weeks ago, markets expected the Fed to pause hikes, but now there is over a 60% expectation of another hike in May.
Verify your mortgage eligibility (Dec 1st, 2023)
While markets are still pricing in rate cuts later this year, those cuts are now expected in November and December, rather than starting earlier in July or September. This shift in sentiment could lead to rates creeping up a bit from here, unless something happens to shake things up.
There are a few events that could potentially impact this sentiment. For example, a weak jobs report on Friday or big disinflation numbers on the CPI report on April 12th could cause rates to change course.
In conclusion, it's important to keep an eye on the shifting sentiment around the Fed rate policy and the impact it could have on rates. While the market experienced high volatility last week, rates are expected to creep up as the sentiment moves towards a higher Fed rate. Investors should stay informed and make informed decisions based on the latest developments in the market. In conclusion, there are several factors that could impact rates this week, and investors will keep a close eye on these areas.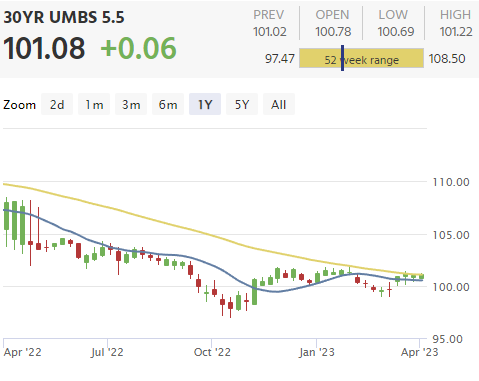 Show me today's rates (Dec 1st, 2023)